Inspire to Innovate
We inspire today's students to become tomorrow's
science, technology, engineering & math innovators!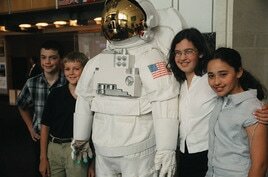 ---
Member of: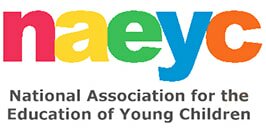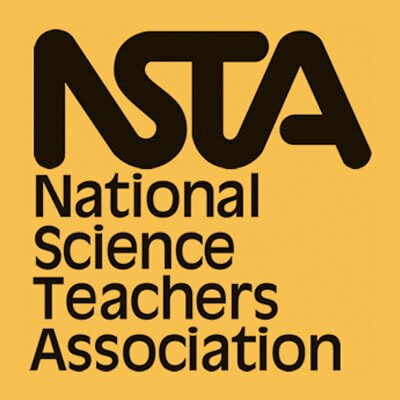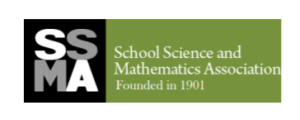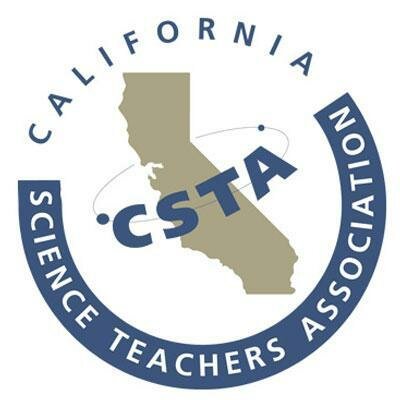 Center for Excellence in Early Childhood Learning & Development Hosts 58th Annual Conference, Kingsport, TN (July 12-14, 2018)

Co-Chair, Sonia Yoshizawa invited Carrie Lynne Draper to present EC STEM

More than one thousand attendees from around the globe came together for the 58th annual conference to deepen knowledge and practices, including teaching and research, in serving children and families from a wide variety of cultural backgrounds. 95 sessions and research poster presentations were offered. Authors, musicians and national leaders in the field of early childhood brought together to continue excellence in early childhood learning and development. Thank you to Dr. Kim Hale, Director of ETSU Center of Excellence in Early Childhood Learning and Development and EC Conference Chair/Coordinator, Sonia Yoshizawa, MAE, for chairing this event. Thank you Tennessee Department of Human Services for your sponsorship and to all the participants and presenters! https://www.etsu.edu/coe/child/programs/conference/

"So remember to look up at the stars and not down at your feet. Try to make sense of what you see and hold on to that childlike wonder about what makes the universe exist". Stephen Hawking


Founder to Retire

Carrie Lynne Draper, Founder and Executive Director, announced her retirement. For more than three decades she dedicated her life's work to STEM education, serving our youngest learners to our oldest graduate students. Her mission, that every child, no matter where they live, deserve authentic and quality science, technology, engineering and mathematics learning opportunities. During her tenure as Founder and Executive Director, she helped create a STEM community movement dedicated to improving STEM education opportunities for our nation's youth. At the heart of her work has been her passion to inspire children to learn and become interested in STEM and the world around them. She partnered with our nation's universities, in practice and research, and public and private school districts, seeking to empower youth to use STEM in shaping a better future for themselves, their communities, and the world at large. She worked for opportunities for low-income, rural and urban communities, working with science centers, non-profit and local agencies wanting to provide equitable STEM access. Ms. Draper looks forward to serving in an advisory role. Rudo Kashiri will continue to manage the operations for Readiness Learning.


Digital Technology in the Early Childhood Classroom: When is a child ready?
nstacommunities.org/blog/2018/06/27/digital-technology-in-the-early-childhood-classroom-when-is-a-child-ready/

This summer, Fred Roger's family keeps the legacy of Mister Rogers Neighborhood alive with a new documentary. www.latimes.com/entertainment/movies/la-et-mn-mister-rogers-family-neighborhood-documentary-20180612-story.html Fred believed that the foundation of every child's healthy development is the power of human connection. The "swipe and scroll generation" leaves educators wondering how would you know if a child is really ready for using computers, tablets and smart phones in the classroom? Where does a teacher find trusted resources? Carrie Lynne Draper was invited by Peggy Ashbrook, National Science Teachers Association (NSTA) to share thoughts and resources on the NSTA communities blog.

Region 9 STEM Institute May 2018 Photo Gallery
Join us at the 2018 Early Childhood STEM Institute

Carrie Lynne Draper will be speaking on this year's panel "The Future of Math and Science in Early Education". Join us for a collaborative discussion on the future of early STEM education and how to best prepare our next generation of scientists. Hosted by Region 9 Headstart May 7-9, 2018 at the Garland Hotel, North Hollywood, CA. For more details, contact Fernando Alvarenga, Region 9 Headstart Association at

California State University Monterey Bay & Camp SEA Lab

We are proud to recommend CSU Monterey Bay and Camp SEA Lab dedicated to helping children explore the wonders of the marine environment from the top of the watershed to the bottom of the deep seas as students gain a greater appreciation for what STEM can teach them about our world and the importance of being good stewards for the ocean. For more information visit http://campsealab.org/


Learn how scientists are testing new technology to study the "twilight zone" of the ocean

The Readiness Learning team shares an amazing adventure on the Girls & Engineering portal! Be sure to check it out!

Using NGSS in the Early Childhood School Yard
presented by Carrie Lynne Draper

SoCal Preschool Directors are invited for
Lunch & Learn
Friday, March 9, 2018
11:30am-1:30pm
hosted by: Rebecca Coen, Head of School
Stratford School, Los Angeles, CA Melrose Campus
RSVP: 323.962.3075


Nature Nurtures: Outdoor STEM Learning in Early Childhood Presentation Now Available by Popular Request

Share the Science®: STEM exposes viewers to a virtual community garden where they will learn about science, technology, engineering, and math through the eyes of a young child. Created in response to discussions at the 2016 Early Childhood STEM Conference in California (ECSTEM), where teachers shared their frustrations with explaining the benefits of early STEM education. Using translational research from the FrameWorks Institute on how Americans think about STEM, this new tool is designed to help educators and advocates for early STEM learning share their perspectives with greater success. Share the Science: STEM is a virtual reality experience that requires a viewer like Google Cardboard. Readiness Learning is proud to recommend and support our STEM colleagues at Share the Science. For more information visit: http://sharethescience.org/stem/


Skills USA at Los Angeles Trade Technical Community College
February 3, 2018

Skills USA prepares students to become high performance STEM workers and leaders in public career and technical programs. Student competed this weekend representing high schools and colleges around the SoCal region. The regional contest winners will go on to the state competition and eventually on to National Skills USA competition. Skills USA is held every year the week of February 4-10. Readiness Learning was honored to meet the students and to experience this STEM event. Thank you LATTC President Larry Franks for meeting with us today. Please visit our STEM Programs page to view the robotic teams. https://www.skillsusa.org/

The 7th Annual Early Childhood STEM Conference
Imagine, Question & Innovate
February 2-3, 2018
Anaheim Marriott, Anaheim, CA
www.ecstem.org

You are invited to join Carrie Lynne Draper and our panel at ECSTEM 2018. This year's panel includes: Jean Barbre, OC Dept of Education; Lauren Kaye, Kidspace Museum, Jayanti Tambe, De Anza College and Susan Wood, Executive Director, The Children's Center at Caltech. Carrie Lynne will be moderating and having a conversation with our panel on how EC educators can foster STEM learning & innovation with our youngest learners.
​
Join Us at Purdue University National STEM Education
Research & Best Practices Summit

Carrie Lynne Draper, will be speaking on implementing STEM successfully on a district level at Purdue's National STEM Education Research Conference, October 16 & 17, 2017. For more information visit our Professional Development Page. To register visit: http://www.cvent.com/events/national-stem-education-research-and-practice-summit/event-summary-f666e56740cb478aa7963f7728df20d5.aspx

Dr. Buzz Aldrin Speaks at VASTS

Dr. Buzz Aldrin joins Rudo Kashiri, STEM Director at Readiness Learning Associates to speak to Virginia Aerospace and Technology Scholars (VASTS).

Virginia Aerospace Science and Technology Scholars (VASTS) were given a surprise presentation this week by Apollo 11 Astronaut Buzz Aldrin. Dr. Aldrin spoke to the students about his life, his desire to see humanity reach Mars, and about how they should approach their lives to take advantage of every positive situation. The scholars watched this historic astronaut present for nearly an hour, and it has already become a highlight of their week.

Join Carrie at Better Together, California Teachers Summit @ California State University Northridge, July 28, 2017! Registration Now Open!

Carrie will be the afternoon Keynote Speaker sharing authentic STEM Stories and inspiring teachers from across California to find students STEM stories! For more information, please register at http://cateacherssummit.com/ or contact Brittany [email protected] or Center for Teaching and Learning, Michael D. Eisner College of Education, California State University, Northridge, CA. 818.677.7494

Natural Phenomena: Awe Inspiring & Trauma Inducing in Early Childhood

Peggy Ashbrook, The Early Years Columnist, Science and Children and author, invited Carrie Lynne Draper to guest blog in writing about supporting children affected by natural disasters. As summer ended, some children in the United States had traumatic experiences due to natural phenomena. Forest fires in the western states, flooding and hurricane damage in Texas, Florida, Georgia and US Virgin Islands has displaced families and schools. Peggy & Carrie provide resources for parents, educators and those supporting young children. http://nstacommunities.org/blog/2017/09/13/natural-phenomena-awe-inspiring-and-trauma-inducing/ (Photo: Courtesy of NSTA Communities.org/blog/PAshbrook)

Carrie Lynne Draper moderating STEM Panel at ECSTEM 2017

Tour our gallery to see the STEM fun students and teachers have at our events & check out some of our STEM partners!

Unless otherwise noted, everything posted here is for reuse under Creative Commons Attribution 4.0 International


Proudly powered by Weebly