2017 ECSTEM Conference Video Now Available

In case you plan to order essay or other kinds of assignments, you may choose the topic of your future project by browsing the contents of the site.
The 6th Annual ECSTEM Conference hosted by The Children's Center at Caltech and THINK Together at the Hilton Pasadena in Pasadena, CA. Panel of Experts include: Susan Nall Bales, M.A., Dr. Elisabeth McClure, Ph.D., Dr. Chip Donohue, Ph.D., Peggy Ashbrook, and facilitated by Carrie Lynne Draper, M.Ed., Executive Director, Readiness Learning Associates.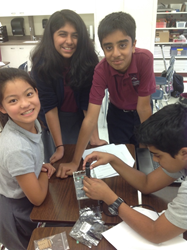 Stratford San Jose Middle School Students to send experiment to ISS (International Space Station) June 1, 2017

     Over the past year, a team of students from Stratford's San Jose Middle School collaborated with the Quest Institute to complete a scientific experiment that will be delivered to the International Space Station. The experiment will measure how heat and humidity behaves in a microgravity climate such as space, versus how it behaves on Earth. The students, with Science, Engineering & Math Teacher,  Ben Guansingare as their coach, are trying to understand what NASA must keep in mind when dealing with heat and humidity that arises in microgravity. The completed project will head to space on the SpaceX Falcon 9 rocket scheduled to launch June 1 to deliver cargo to the International Space Station.

     As part of Stratford's STEAM (Science, Technology, Engineering, Arts, Mathematics) curriculum, 10 Stratford students applied their knowledge to program an experiment using a LEGO Mindstorms EV3 attached to a breadboard circuit that they put together. This device was then connected to a special test bed that included special humidity and temperature sensors. After running several test trials, the program and data was sent to the Quest Institute for uploading to their special test platform that is going to be on the International Space Station. The test trials done in microgravity will then be transmitted back to Earth using the custom test platform with Windows IoT.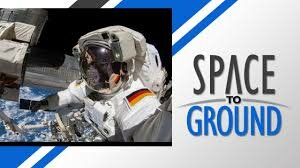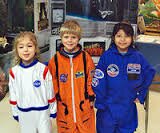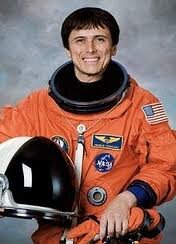 Space to Ground #SpaceToGround https://www.nasa.gov/mission_pages/station/update/index.html

 We are happy to hear that students at K.W.Barrett Elementary School, Arlington, VA are on SpacetoGround this week(March 20-24)! Check out NASA TV and see them along with their amazing Project Discovery Teacher, Dr. Laurie Sullivan! March 23 is STEAM Night at Barrett. Be sure to check out the school at:https://barrett.apsva.us/

Science of Gingerbread Fun!

| | |
| --- | --- |
| | Solar Systems, Earthquake Evidence, The Battle of Helm's Deep, were just a few examples of the more than 70 entries in this year's Science of Gingerbread at the Discovery Cube Los Angeles. Carrie Lynne Draper, Executive Director, joined Alicia Bernal, LAUSD and Steve Holle, California State University Northridge in judging the creative engineering marvels. The display will be at the museum until early Janaury 2017. Next weekend there will be sledding, snow man making and more! If you need your fix of snow here in Los Angeles, be sure to visit! |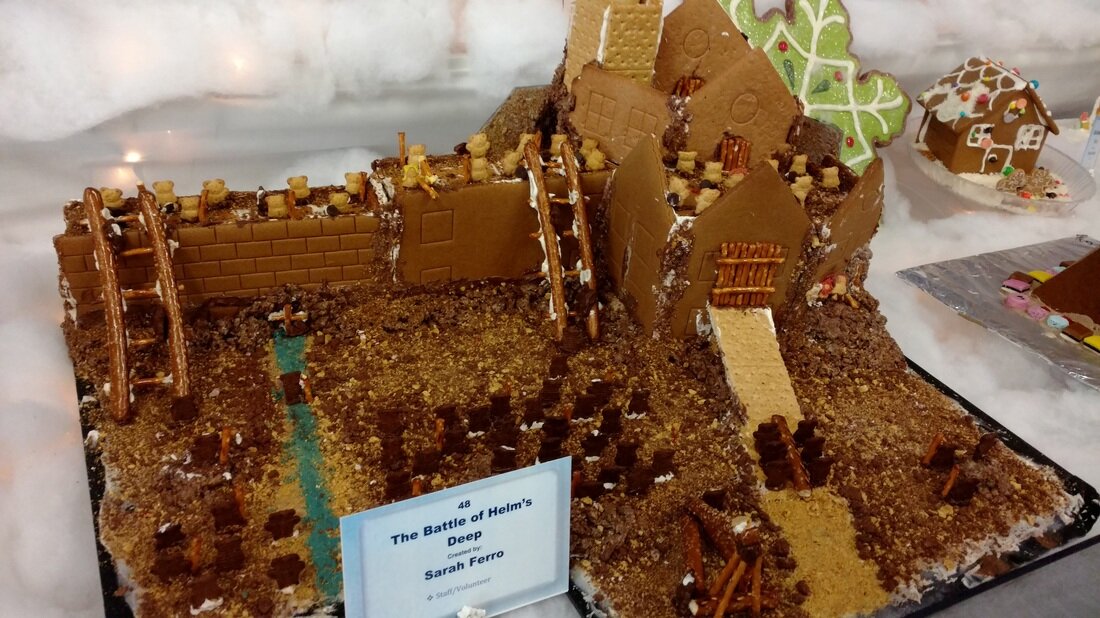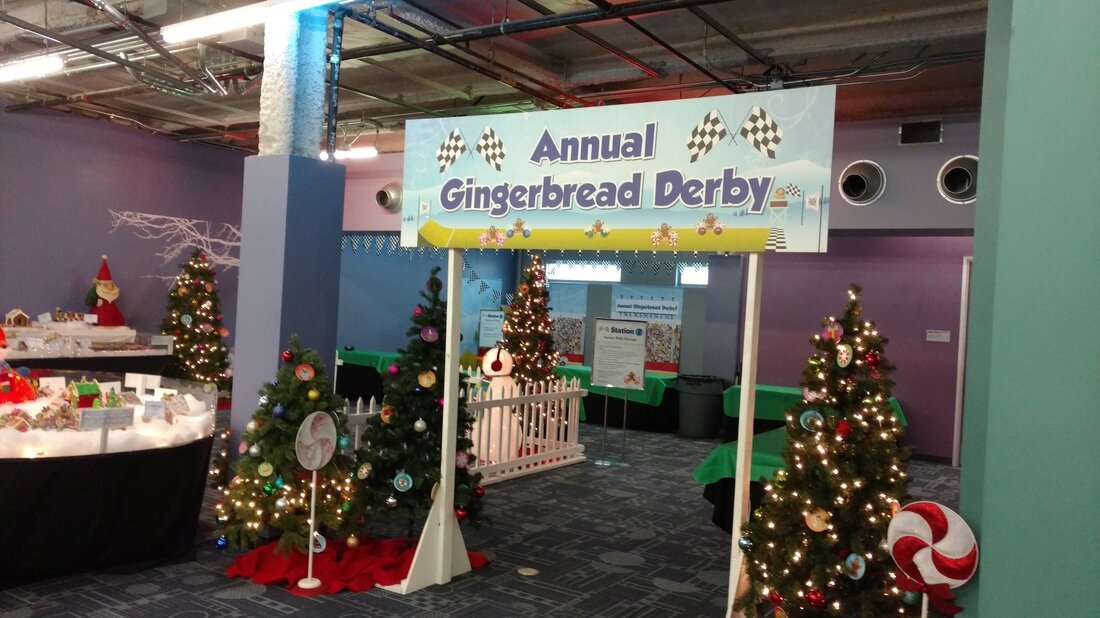 Stratford School 8th Graders to Mentor to Preschoolers in Hour of Code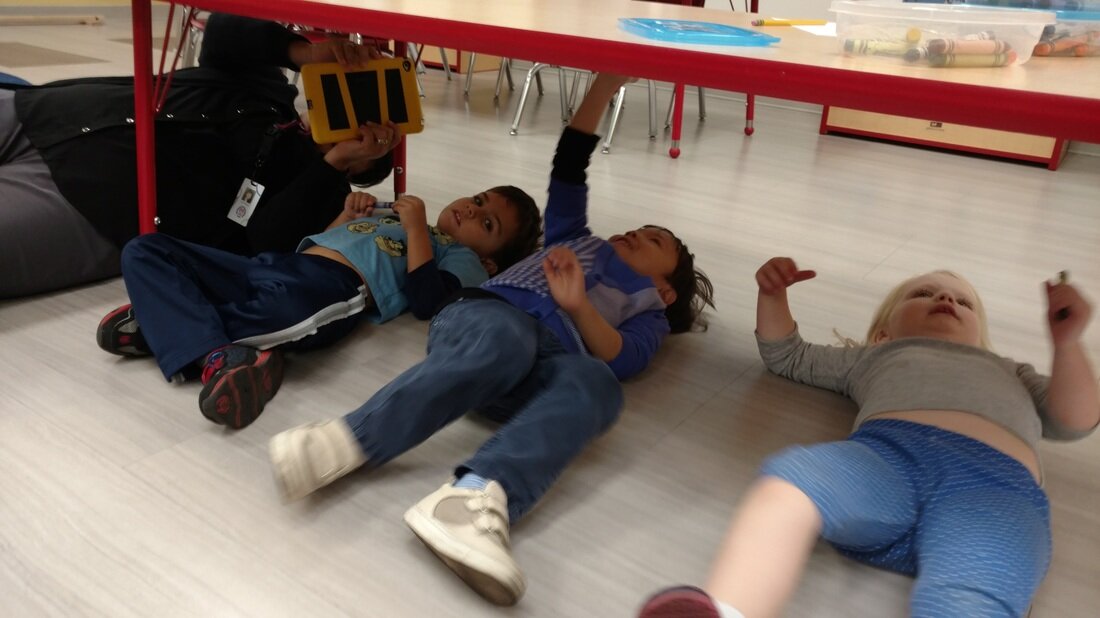 No, these preschool students are not getting ready to nap. They are using their imaginations and considering what it must be like to have to work like the astronauts or even Michaleangelo! At Stratford School, beginning in Preschool, children are learning about STEM! At theMelrose campus, preschool students in Mr. Silverman's class are discovering that teamwork, creativity and classroom fun are important components of early childhood learning. Meanwhile, at Stratford's San Jose Middle School, 8th graders in Mrs. Dastur's computer science class are preparing to help the preschoolers create an original story they can watch on their iPads. December 9th, these classes will participate in one of the many activities planned for Hour of Code Week. To learn more, visit:
http://businesswire.sys-con.com/node/3963428#.WD9uKsHute8.email


Dr. Laurie Sullivan Reports on NASA Launch!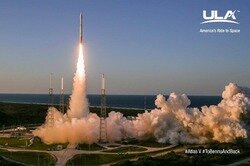 Partner and colleague of Readiness Learning Associates Dr. Laurie Sullivan, Exemplary Project Teacher at KW Barrett School, Arlington, VA was selected by NASA to join the social media team to learn about the OSIRIS-REx asteroid sample return mission and to interview NASA personnel which included touring the facilities at Kennedy Space Center in Florida. This opportunity was shared with her students and thousands of students in Arlington, Virginia schools. To learn more about this incredible STEM teacher visit @LSullivan on Twitter or https://www.apsva.us/post/barrett-teacher-reports-spacex-launch/

---
Readiness Learning Invited to Congressional Education Through the Lens Series

Carrie Lynne Draper and Rudo Kashiri, RLA STEM Directors, were asked to speak June 10, 2016 at the Congressional event on Early Learning STEM, moderated by US Department of Education, Executive Director, STEM, Dr. Russ Shilling and organized by Congressman Mike Honda (CA-17th District).  Joining Carrie and Rudo on the panel were Wendy Brenneman, Carnegie Science Center, Early Learning Programs Manager and David Lowenstein, PBS Digital Kids, Ready to Learn. Ms. Draper brought recognition to ECSTEM (www.ecstem.org), started by the Children's Center at Caltech and invited audience members to attend February 2017 conference to be held in Pasadena, CA. In addition, she shared how children have the capacity to engineer and what is needed to foster children's ability to be able to create their future!  Dr. Shilling, Rudo Kashiri, and Wendy Brenneman have all presented at ECSTEM with Ms. Draper.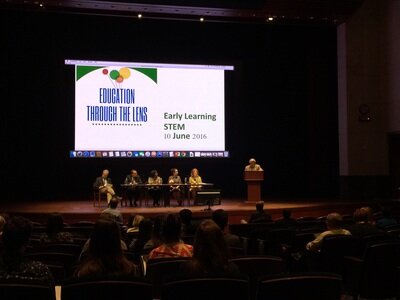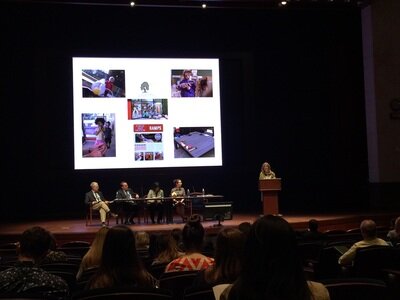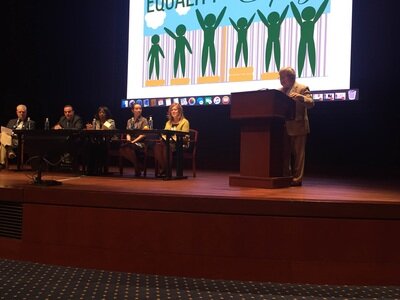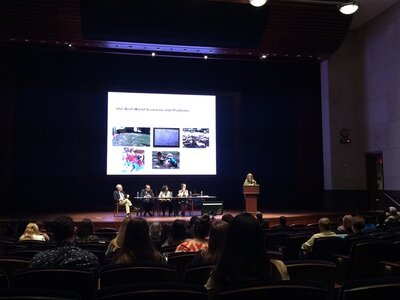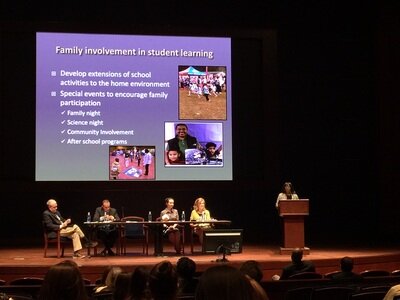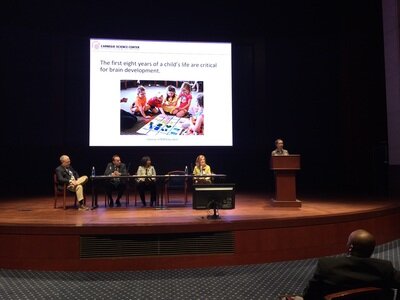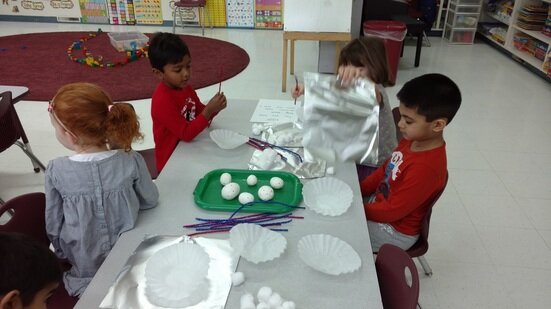 Integrating STEM Learning in Early Childhood Education
http://www.usnews.com/news/articles/2016-06-15/op-ed-integrating-stem-learning-in-early-childhood-education
Rudo Kashiri Leads VASTS Each Summer!
Readiness Learning STEM Director, Rudo Kashiri leads VASTS Summer Academy each year! Take a look at the STEM opportunities we can design for your students!

Carrie Lynne Draper Invited to White House, Early Learning STEM Symposium, April 21, 2016
#STEMstartsEarly is what we will be using at the White House Early Learning STEM Symposium, Thursday, April 21, 2016. Carrie Lynne Draper, Executive Director, Readiness Learning  Associates is proud to accept the invitation to participate. The event will be live streamed beginning at 6am(PST) www.whitehouse.gov/live
Please join us for some very exciting announcements & more!
Proud to Support Our STEM Partners

Advisory or Contract Work For:
California Institute of Technology & The Children's Center at Caltech, Pasadena, CA
Carnegie Science Center, Pittsburgh, PA
Stratford Schools, Saratoga & Los Angeles, CA
The Tech Museum, San Jose, CA
Virginia Aerospace Science and Technology Scholars Program & Virginia Space Coast Scholars Program, Hampton, VA
MOMS of Orange County, Irvine, CA
Pasadena Unified School District, Pasadena, CA
Proyecto Access Professional Development and NASA Hispanic Initiative (CAHSEE), Washington, D.C.
Huntington Botanical Gardens, Art Collection & Library, San Marino, CA
Virginia Space Grant Consortium, Virginia Beach, VA
YMCA Child Development Centers
Academic Achievers, Santa Monica, CA
American Plastics Council, Arlington, VA; HOP2, Arlington, VA
Discovery Communications, Discovery Education, Silver Spring, MD
Exxon Mobil, Phil & Amy Mickelson Science Teachers Academy
Pearson Publishing, Lesson Lab, Santa Monica, CA.
IGES, Arlington, VA
Jane Goodall Institute, Washington, DC
Sally Ride Science, San Diego, CA
TERC, Cambridge, MA
US Department of Energy (USDOE), Middle Schools Science, Fossil Fuels & Energy, Washington, D.C.
Zula Patrol, PBS Television, Burbank, CA
New Roads Schools, Santa Monica, CA
American Association of University Women
Rockwell Corporation
Air Force Association
Aerospace Foundation
T4T
Imagination is More Important Than Knowledge
Albert Einstein said, "Imagination is more important than knowledge. For knowledge is limited, whereas imagination embraces the entire world, stimulating progress, giving birth to evolution."  Early Childhood STEM Conference recognizes the need to promote STEM learning for our youngest learners.  Continue to follow us on FACEBOOK (Early Childhood STEM Conference) TWITTER @E_C_STEM Instagram @ECSTEM #ECSTEM2016 and visit our website www.ECSTEM.org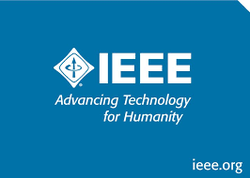 ---
Appointment Announced

California State University at Northridge, College of Engineering and Computer Science, has appointed Carrie Lynne Draper, Executive Director, Readiness Learning Associates, to serve on the IEEE Pre-University Education Coordinating Committee. Working to increase the propensity of young people to select engineering, computing and technology as a program of study and career path and to increase the level of technological literacy! 2016 will focus on younger learners and partnering with science centers and museums! Inquire, Engage, Excite & Energize!  See PowerPoint Below


understanding_ieee_and_ieees_interest_in_pre-u_education_skr-1.pdf
File Size:
1043 kb
File Type:
pdf
Download File
---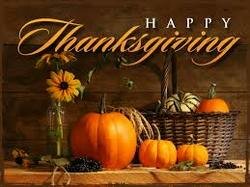 ---
Thankful for all our partners in STEM!

In this season of thanks, Readiness Learning Associates, is thankful for all of the partners we have in STEM education!  From corporations, museums, non-profits, schools, teachers and of course, children of all ages, we thank you for allowing us to inspire STEM innovation!  We often think about the creativity needed for STEM learning. Creativity is often thought to be what is needed to make something, but in fact the root meaning of the word means 'to grow'. When we are creative we feel as if the world and all that is in it is vibrantly alive. Creativity's by-products are some of the major achievements of civilization–from the invention of the wheel to Mozart's sonatas. So our Thanksgiving wish to you and your co-workers, families and the lives you touch, is to foster creativity and STEM will grow!

Watch Arroyo Television Pasadena's Public Access TV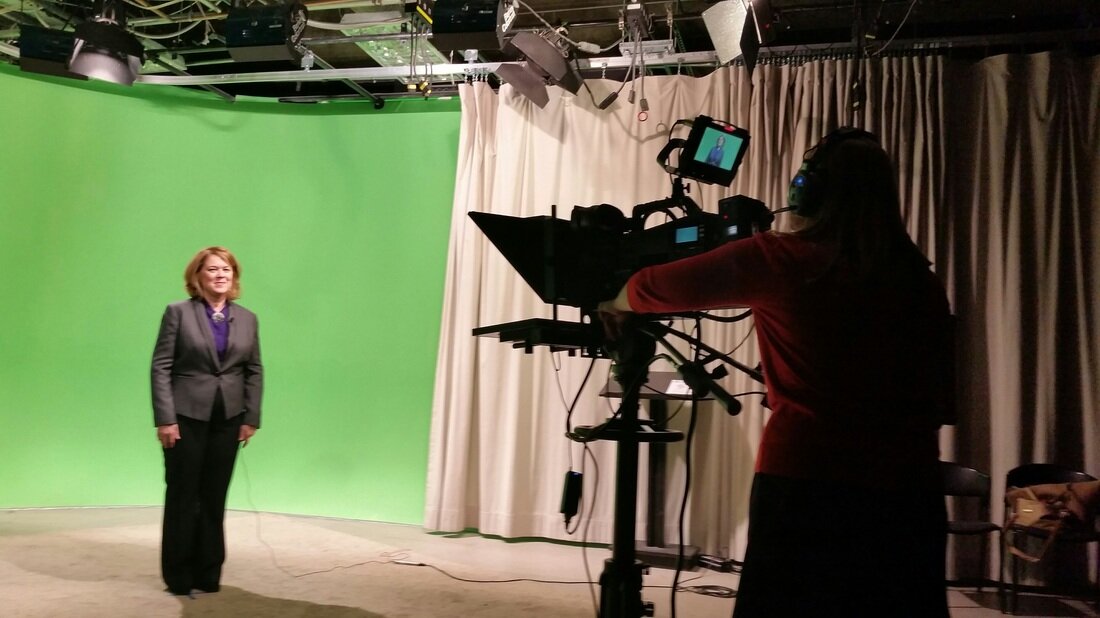 Thank you Arroyo TV Channel, Charter Communications, for filming a Public Service Announcement on Monday, November 23, 2015, to promote the ECSTEM Conference, that will be broadcast to all viewers that subscribe to cable TV in the Pasadena & San Gabriel Valley areas. We look forward to reaching early childhood educators, home day care providers and any one who cares about our youngest learners, Birth to Age 8. Please join us at our 5th Annual Conference, to be held at the Pasadena Hilton, February 4-6, 2016 (www.ecstem.org)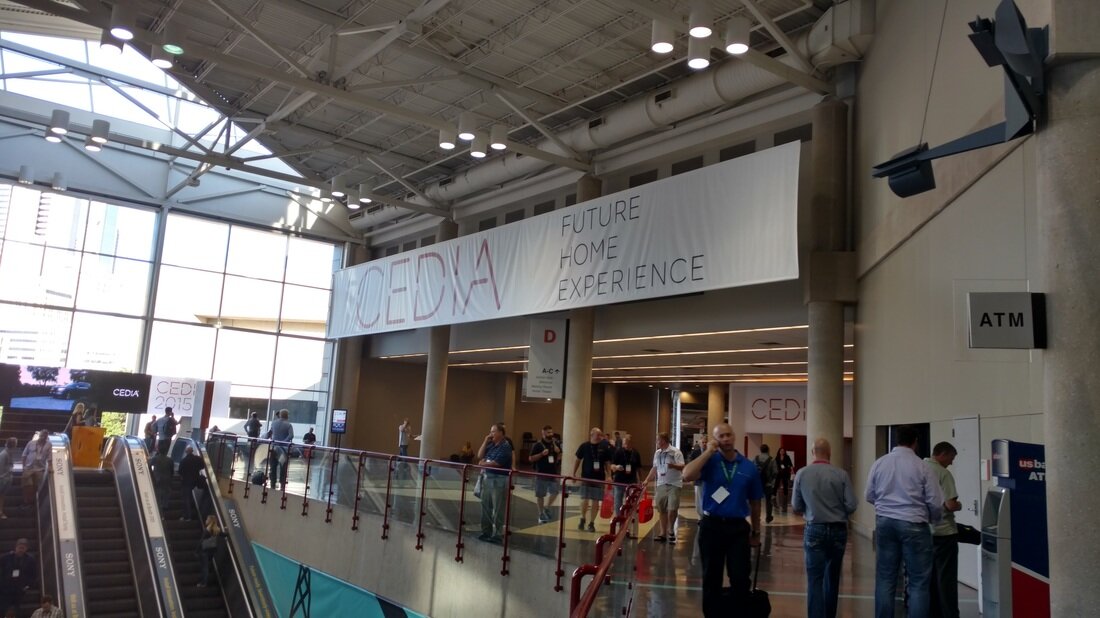 Thank you CEDIA 2015, Perot Science & UT Dallas Center for Brain Health for an exciting week of innovative STEM learning!


What is a 'Brain Table'? Imagine a 70" computer screen that allows multiple participants to collaborate? At University of Texas, Dallas, Center for Brain Health is advancing extraordinary work in order to better under how we think & how we learn. Under the direction of Sandra Bond Chapman, her team has a research station at the Perot Museum of Science, Dallas, Texas. Participants of all ages, take a survey asking questions that truly get you thinking about how you think! What you remember & more!

---
Congratulations to Stratford School Los Angeles!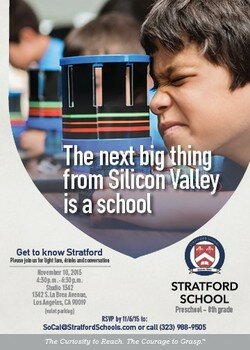 Readiness Learning Associates has had the pleasure of working with Stratford School for two years in growing & strengthening their STEM programs!  We invite you to join us in welcoming Stratford School to Los Angeles! The ONLY Carnegie Science STEM Excellent Pathway school in the State of California! For more information, visit StratfordSchools.com/SoCal or call (323) 988-9505

---
Carrie Lynne Draper will be this year's Keynote Speaker at MOMS Orange County Healthy Beginnings Bright Futures Luncheon, Thursday, May 7, 2015, at Disney's Paradise Pier Hotel, Anaheim, CA. "Planting STEM Seeds: Growing Confident Problem Solvers" will be the subject of her talk. For more information: contact http://www.momsorangecounty.org/ or call 714.972.2610 or Toll Free: 800.787.5858
Stratford School Teacher, Anab Hossain, sent this great news! Keep up the GREAT Engineering Stratford!!! We are pleased to have been a part of your inspiration!
(RLA STEM Director, Carrie Lynne Draper).
September 22, 2014
Dear Friends, 
 I hope you are having a great time getting to know your new students! I wanted to know how you are incorporating the engineering component of STEM in your classroom. My partner, Lauren and I are having a blast! 
 Firstly, we try to allocate one hour every Friday towards engineering. We call it the "Innovation Station" First week, we introduced the students to what does an engineer does. We told them about the steps: design, build, test and re-design. Every week we give our little engineers an assignment or a problem to solve, based on our curriculum. 
The first week we told them, "The Native Americans need help crossing the river, find a solution for them. They were given a paper and pencil to design their invention. We gave them a box full of recyclable and RAFT materials. They build amazing things, from boats to submarines, to underwater tunnels and bridges! The next week we gave them an assignment to build something to help your body. They built stethoscopes, casts, shots and etc,,,. The third week of school the students received a letter from the three little pigs requesting a "wolf proof house." The kids worked with different materials to design, build and test houses. 
 We are having a lot of fun, kids are thinking, building and having the best time! 
I would love to hear your great ideas about implementing engineering in your classroom. 
Please let me know if you have any questions or ideas. Have fun tinkering! (
[email protected]
)
Stratford School Strengthens the American Economy by Offering Engineering

Note: (RLA STEM Director), Carrie Lynne Draper, spoke at Stratford School Professional Development Institute, August 12, 2014 on growing confident problem-solvers and teaching engineering to children.

Stratford School strengthens the American economy by offering Engineering. Stratford's goal is to help create a workforce that is skilled, adaptable, creative, and equipped for success in the global marketplace.

Saratoga, California, August 21, 2014

Stratford School today announced that they are strengthening the American economy by offering Engineering - since the strength of the American economy is inextricably linked to America's education system. A shift in focus within our schools is critical to prepare our children for jobs of the future.
Job creation in the areas of science, engineering, technology, and math will outpace jobs in unrelated fields over the next 10 years (U.S. Department of Commerce, 2011), and 60 percent of these new jobs will require 21st century skills that most graduates do not possess (National Commission on Mathematics and Science for the twenty-first Century, 2000).

Leaders, educators, and students from Stratford School describe their new Engineering course, and demonstrate 21st century skills and learning in a short video that was released at the start of the 2014-15 school year. See the video here: Technology & Engineering at Stratford School.
Stratford now offers advanced Computer Science and Engineering courses to middle school students. Computer Science covers multi media, web design, animation, and programming. Engineering covers technical challenges, aerospace engineering, bioengineering, civil engineering, and electrical engineering.

Engineering consultants, along with Stratford graduates who continue to build their extensive knowledge in technology and engineering, were invited to help bridge the gap between engineering applications in the real world and the theoretical principles students learn in the classroom. Proud Stratford graduates have contributed to lesson designs and are now acting as student mentors.

Aspects of technology and engineering are taught at Stratford beginning in first grade preparing students for the deeper integration they will see as they graduate into the next school year. For 2014-15, upgraded elementary science textbooks, replete with STEM related activities, are featured at every campus, and elementary science labs are upgraded to include advanced microscopes and STEM infused lab kits.

At Stratford, the best preparation for a lifetime of learning begins in preschool. Preschool and pre-kindergarten educators encourage students to think critically, problem solve, answer open ended questions, and use hands-on exploration and creation. A sample preschool program includes math and engineering daily, and science and art 2-3 times per week. The goal of every lesson is to invite, excite, and engage each student and their spirit of creating, designing, achieving, and learning.



A recent study by the Kaiser Family Foundation found that on average youth of both sexes between the ages of 8-18 spend 8 hours and 33 minutes daily engaged with digital and other media (Internet, music, video games, television and movies), while Black youth were exposed to 10 hours and 10 minutes daily and Latino youth 8 hours and 52 minutes respectively. Yet another report shows that 57 percent, or about 12 million, of online teens between the ages of 12 and 17 are content creators of such things as blogs, webpages, original artwork, photos, stories, or videos, authoring original content or remixing content found online into new creations. In an age when half of urban kids drop out of school, research consistently shows high levels of engagement exhibited by youth in various media platforms; it is incumbent upon educators to take notice and indeed redirect teaching methods to meet the needs and interests of students. - See more at: http://q2l.org/welcome#sthash.WqeKBIeg.dpuf


Imagine a warehouse, filled with anything & everything you can imagine donated from manufacturing to help teachers and students create, design, and test.  TRASH4TEACHING, Gardena, CA, is doing just that.  Thanks to Leah, Shiva, Viki and Willy, we got to witness the exciting differences they are making. Common Core and NGSS requires students to become problem solvers. T4T is doing that! KUDOS to this great place!
We love finding extraordinary schools that demonstrate extraordinary STEM practices!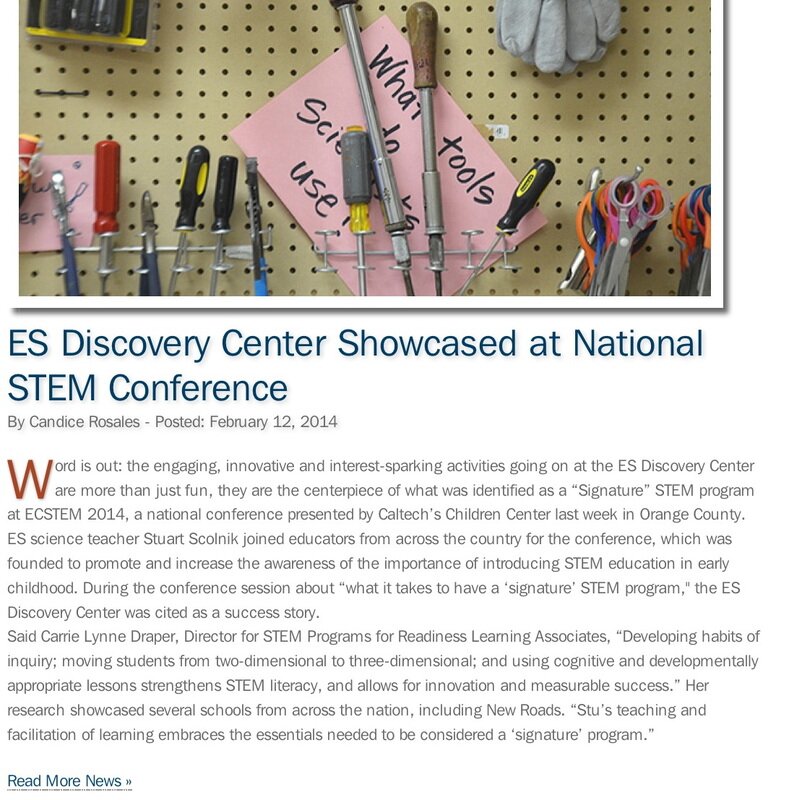 Meet Us at Upcoming Conferences
Join us at a workshop sponsored by ECSTEM & The Childrens Center at Caltech, Saturday, May 16, 2015, Engineering Encounters in Early Childhood, presented by RLA STEM DIrector, Carrie Lynne Draper, 9AM-Noon, at CCC, on the Caltech Campus, 1200 California Blvd. Pasadena, CA 91125. Call 626.395-6860 to register.

Join us at CSTA/NSTA (California Science Teachers Association & National Science Teachers Association Conference, December 4-6, 2014, Long Beach Convention Center, Long Beach, CA.  Carrie will be speaking at the Hyatt Regency Ballroom, Saturday, Dec. 6, 11AM, focus on the E in STEM and showcasing signature programs from around the nation, including lessons learned from NSTA programs.
Join us at ECSTEM 2015, February 5-7, 2015, Costa Mesa, CA. Carrie & Rudo (RLA Associates) and Stuart Scolnik, New Roads School, Santa Monica, CA, will present: M.A.R.S. (Mathematics, Arts, Reading & Science in STEM: Preparing The Next Generation of Explorers. Carrie will be a panelist at the Opening Ceremonies, Thursday, February 5, 2014.
Join us at ECSTEM, February 6-8, 2014, Costa Mesa, CA http://childrenscenteratcaltech.org/conference/ 
         Carrie will be presenting, 'Planting Seeds: Growing Confident Problem Solvers, Jump Start to Childrens' Engineering'
Join us at AGU (American Geophysical Union), December 7-10, 2013, San Francisco, CA
         Rudo will be attending and we want to see you there!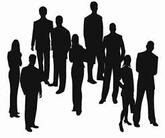 We are thankful for the opportunities we have and will continue to give you our best! 
In The News
Readiness Learning Associate, Rudo Kashiri is in the news:
http://wtkr.com/2013/11/06/norfolk-students-help-nasa-go-to-mars/
"While at College of the Canyons, Carrie Lynne did an outstanding job of recruiting faculty, students and other staff to participate in the implementation of the Upward Bound program.  Her people skills were especially evident in her interactions with our faculty.  She established a very strong rapport with faculty members from math, science and counseling.  I was impressed that she immediately recruited some of the best (and busiest!) faculty to participate in the program.  Carrie Lynne then provided them with the leadership needed to guide them in their roles within the program.  In addition to her work here at the college site, Carrie Lynne also had a great working relationship with the high school faculty and administration.  She was very insightful in her selection of the Upward Bound team at the high school.  Her ability to "read" people, whether they are student applicants, college or high school faculty members or college or high school administrators, is superior.  In addition to her people skills and insight, Carrie Lynne is also very organized.  Her approach to recruitment, the application process and the development of contractual materials was organized and thorough.  She wrote promotional materials to recruit high school students into the program, designed and developed application materials and processes in addition to developing the program handbook and the program website.  In addition to her organized approach to this work, Carrie Lynne also planned large inaugural events for Upward Bound student participants and their parents.  These events were executed flawlessly.  She also developed and delivered presentations about the program to a number of groups including the Board of Trustees for both the high school and the college districts involved in the project."
--Susan Crowther, College of the Canyons, MESA Director, (
 Mathematics, Engineering and Science Achievement (MESA) Program)
---
Proudly powered by Weebly